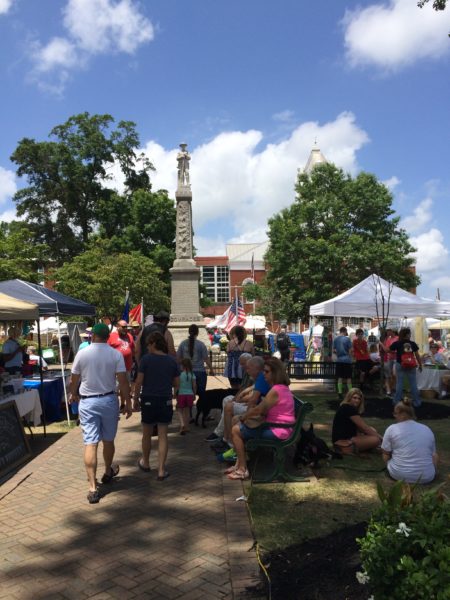 We may be a little partial, but McDonough's Geranium Festival hosted by the McDonough Lion's Club has been going for over 40 years — and it draws a massive crowd year after year!  From the unique, hand-crafted items, clothing, jewelry, home decor and more … to the amazing festival food selection, there's something for everyone!
Don't miss the best festival of all, held the 3rd Saturday in May in downtown McDonough, GA! 
To get the 'skinny' on this year's Geranium Festival event, click here.