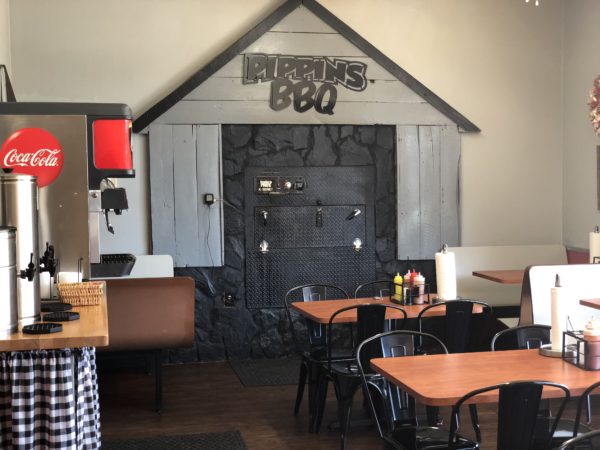 For almost 32 years, Pippin's BBQ Restaurant has been a mainstay in downtown McDonough, GA.  Thirty-two years — that's a long time!  We think their commitment to quality and freshness is what keeps folks coming back again and again! 
It all started with the cooking traditions in the Pippin's family, as Ron Pippin grew up in Forsyth, GA.  His father cooked BBQ on the weekends, and make fresh Brunswick stew which they shared with friends and family.  Ron and his brother we often charged with staying awake late keeping the fire hot, as the meat cooked all night.  Ron watched and learned first hand how to make some mean BBQ, not knowing he would eventually be the one continuing the tradition.  And as the story goes, Ron opened his restaurant officially in 1986, in downtown McDonough, GA.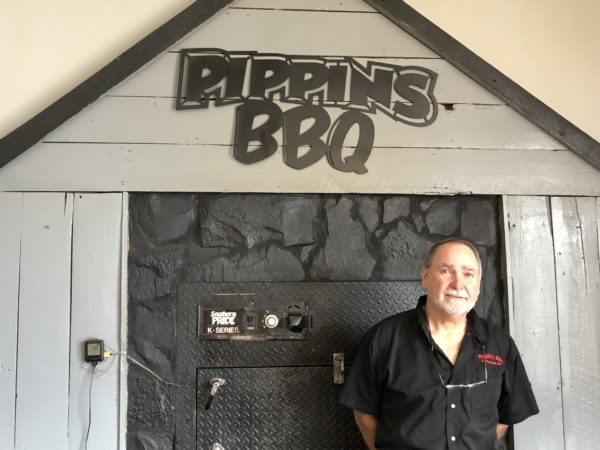 According to Ron and Edie Pippin, "We don't take short cuts" when asked what makes their restaurant unique.  From the fresh cabbage chopped in their slaw, to the select meats cooked on-site daily on a smoker.  Did you capture that "daily" — that makes a huge difference in barbecue.  Whether hams or chicken, the crew at Pippin's BBQ smokes it perfectly and serves it up right Tuesday thru Saturday.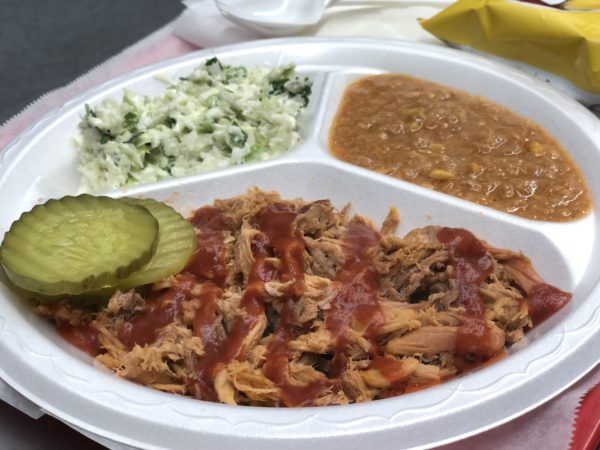 The Pippins attribute their longevity to their loyal staff, some who have been with them 15+ years.  "They understand the commitment to quality and how we do not take short cuts" according to the Pippins.  "We also appreciate our long-time customers, who make what we do rewarding."  The restaurant offers catering.
Stop in Pippin's BBQ for some of the best smoked meat in town — pulled pork, smoked chicken, etc.  Don't forget their Brunswick Stew and Cole Slaw too!
Pippin's BBQ is OPEN:
Tuesday – Saturday 10:00am – 7:30pm
Sunday & Monday closed
Pippin's BBQ is located at 40 Sims Street in McDonough.  Check weekly specials and more info on Pippin's Facebook page.