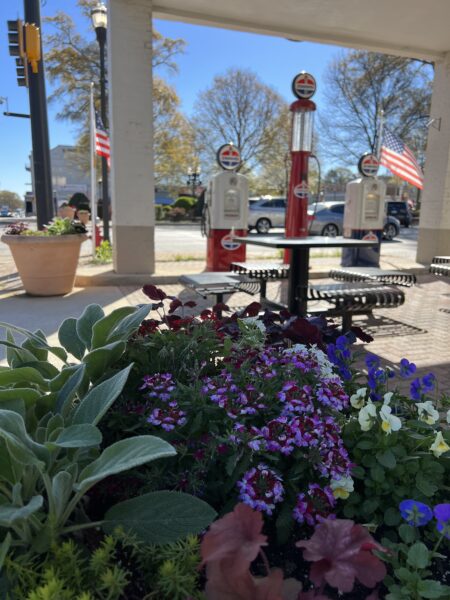 The delightful weather and the blooming flowers and trees, are just a couple reasons to love springtime in McDonough, Georgia!  We are blessed to enjoy all 4 weather seasons (most of the time) in Georgia, but some of us may enjoy one season over another, and spring is always a favorite, with warm sunshine and temps averaging from the 60s to the 80s.
Here are five things to do during the spring season in McDonough, GA!
Visit a park.

Plan a play date with friends at the park.  Walk the dog.  Bring the kids to run and play.  Or just enjoy a walk and get your steps in outdoors at one of our local parks.

Pick your own strawberries.

Strawberries at Southern Belle Farm are typically available starting in April, and they are a sweet treat you can experience picking yourself.

Play baseball.

Whether you are a spectator or a player, spring baseball is a popular sport to enjoy around town.

Dine outdoors.

Springtime weather makes for the perfect patio dining experience.  Sip cocktails or grab a bite to eat with friends and family.

Attend festivals, including the annual Geranium Festival.

This annual craft festival is a huge hit for festival-goers held in the historic downtown McDonough, GA.  The Geranium Festival is held the 3rd Saturday in May.