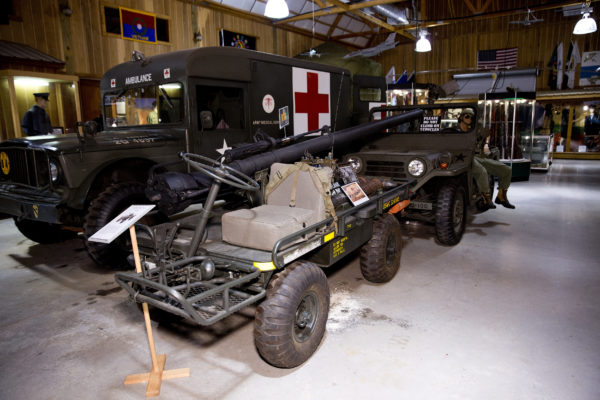 When you step into the Heritage Park Veteran's Museum, it will take your breath away.  The somber atmosphere with the numerous military vehicles, uniforms, medals, displays … and stories.  Uncounted stories.  Personal stories.  Real-life stories from Veterans.  This is just one of the many reasons that makes this museum such a gem in the McDonough community.
Whether you visit the museum with family & friends, on a field trip tour with a school or organization, you will be escorted through the museum by a Veteran who can share with you some of the stories and history behind the artifacts on display.  You could also choose to walk through the museum at your own pace.  However you choose to see the museum, it will be an experience you will not forget.
The Veterans Military Museum & Wall of Honor is located at 101 Lake Dow Road, in McDonough.