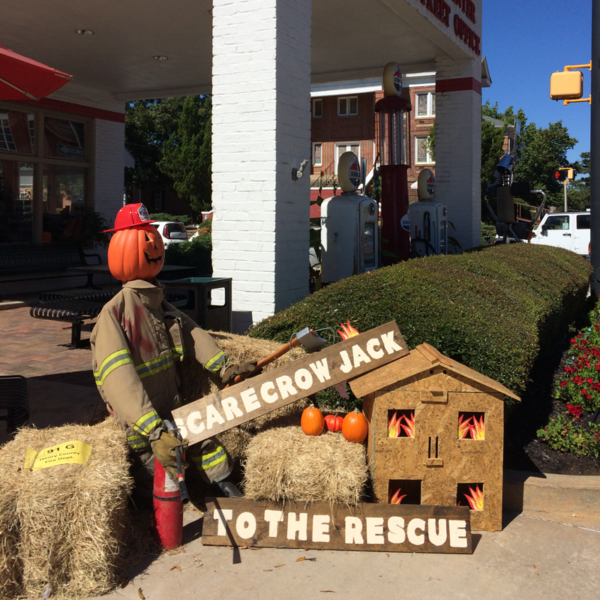 They will be here before we know it!  Every fall this fun-filled event hosted by McDonough Main Street and the Greater McDonough Business Association is open to all individuals/families, businesses, schools, churches, non-profit organizations and governments in McDonough and surrounding areas.  Last year's event showcased 170 Scarecrows on and around the historic McDonough Square with over 2000 votes cast for the People's Choice Award.  This year's event promises to be even bigger and better, with prizes totaling $3,850!
With competition entries due no later than Monday September 24, 2018, it's not too early to start brainstorming your amazing 2018 Scarecrow ideas. 
For additional information about the contest/registration form and a set of the contest regulations go to the City of McDonough website: www.McDonoughGa.org  or contact the Welcome Center @ 678-782-6230.  Download contest rules & regulations here.