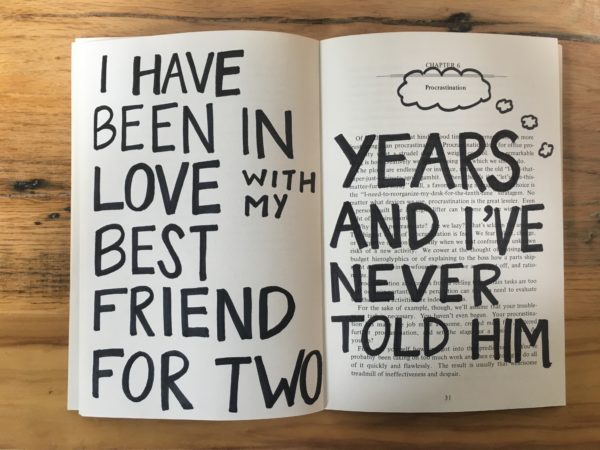 We believe sharing stories can lead to radical empathy, promote deep interpersonal
connections and demonstrate that we are more similar than we are different. What Is Your Story? (@what_isyourstory) is an interactive community-based storytelling exhibit. The exhibit is comprised of three elements: anonymous stories written in used books, printed postcards written to the storytellers and an Instagram account acting as a digital extension of the exhibit.  There are few burdens greater than carrying the weight of an untold story.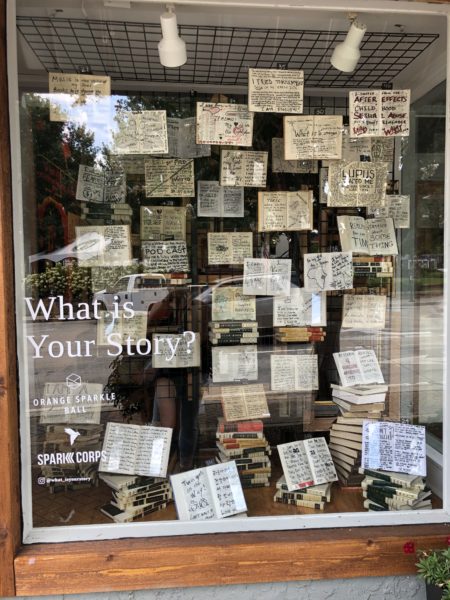 What Is Your Story? allows visitors to write anonymous, handwritten stories displayed in used books. The stories are then displayed as part of the exhibit.  Visitors can also respond to others' stories on display by writing a supportive postcard. The storyteller then receives supportive postcards, indicating that their voice was heard.
To date, 900+ stories and 300+ postcards have been collected. The exhibit allows host venues to understand more about their communities through the stories community members write and has shown in Toronto and Atlanta. 
More about the exhibit can be viewed here. The exhibit will be on display at the Georgian Gallery in historic downtown McDonough, GA from September 14 – November 1, 2019 and then at the Hood Street Art Center from October 3 – November 3, 2019. 
Join us September 14, 2019 from 6:00 – 9:00 to celebrate the opening of What Is Your Story? at the Georgian Gallery, 10 Macon Street, McDonough, GA.