C.O. Polk Interactive Museum
••• Overlooking the heart of McDonough
34 John Frank Ward Blvd. in McDonough  470.878.1105
Go to Website
The Museum presents over 200 years of McDonough area history, for everyone to experience and enjoy. The Museum lives at the city center on the Town Square.   Featuring highly interactive displays allowing visitors to experience the area history both on-line and in-person.
Heritage Park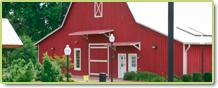 ••• Veterans Wall, Veterans Military Museum, Historical Village & more!
99 Lake Dow Road in McDonough | 770.288.7300
Go to Website
Take a tour through the Historical Veterans Military Museum or walk along the historical village that contains a 100-year old corn crib, a Village Garden area, an 1827 settlers log cabin, an original two-room county school house, a cookhouse, the first library building in Henry County, Lane's country store and 1934 steam engine locomotive and tender, similar to "Old No. 7," the engine made famous by the Camp Creek Train Wreck of 1900.
Henry County Courthouse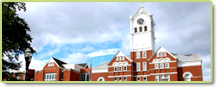 ••• The centerpiece of downtown McDonough
1 Courthouse Square in McDonough  770.288.8022
Go to Website
Our Romanesque-style courthouse was built in 1897 by J. W. Golucke & Stewart Architects.  Golucke was Georgia's most prolific architect of county courthouses, building twenty-seven in Georgia.  Most notable among these are the Dekalb County, Putnam County and Coweta County courthouses. 
Camera Museum
••• Museum of photographic history and image making devices.
369 Macon Street in McDonough  770.355.9644
Go to Website
The learning museum with many classes and workshops offered.  The museum features many cameras and vintage image items on display.  The Camera Museum is owner and operated by Image Doctor Media, and is also host to Escape the Museum and private events.