Henry County Courthouse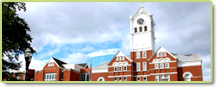 ••• The centerpiece of downtown McDonough
1 Courthouse Square in McDonough  770.288.8022
Go to Website
Our Romanesque-style courthouse was built in 1897 by J. W. Golucke & Stewart Architects.  Golucke was Georgia's most prolific architect of county courthouses, building twenty-seven in Georgia.  Most notable among these are the Dekalb County, Putnam County and Coweta County courthouses. 
Heritage Park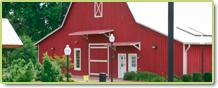 ••• Veterans Wall, Veterans Military Museum, Historical Village & more!
99 Lake Dow Road in McDonough | 770.288.7300
Go to Website
Take a tour through the Historical Veterans Military Museum or walk along the historical village that contains a 100-year old corn crib, a Village Garden area, an 1827 settlers log cabin, an original two-room county school house, a cookhouse, the first library building in Henry County, Lane's country store and 1934 steam engine locomotive and tender, similar to "Old No. 7," the engine made famous by the Camp Creek Train Wreck of 1900.