Hot Shots Paintball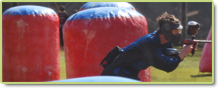 ••• #1 paintball supply and premiere playing fields in Henry County!
45 John Frank Ward Boulevard in McDonough | 678.432.7766
Go to Website
Paintball is one of the top rated team-building events in the country and it's growing everyday, Hot Shots Paintball uses an exciting outdoor experience to build team unity,  trust, leadership, communication, and problem solving skills.  Hot Shots offers different packages for almost any occasion and features four exciting fields for recreational, tournament, and corporate use to ensure that your experience is second to none!
Noah's Ark Animal Rehabilitation Center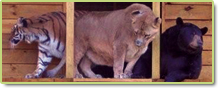 ••• Lions, tigers and bears! Oh my!
712 LG-Griffin Road in Locust Grove | 770.957.0888
Go to Website
A rehabilitation center for animals and children!  With over 1,000 animals, this sanctuary for both exotic and domestic animals is the perfect place to spend an afternoon with the kids.  Picnic under the oak trees before heading into the animal habitat. A great example of the love and support that is taking place in this beautiful escape are Leo the lion, Baloo the American black bear, and Shere Khan the tiger, whom all live together in the same habitat and consider themselves all brothers.
Woody's Jump N Play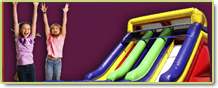 ••• Fun-filled family entertainment center!
1300 McDonough Place in McDonough | 770.914.2973
Go to Website
Woody's Jump N Play is a fun-filled family entertainment center full of inflatables, games, slides, flat screen televisions, a parents' lounge, and a friendly staff.  Woody's goal is to promote a positive and safe environment and to create an atmosphere where parents and kids love to come!