Take a step back in time …

Rich in tradition and colorful characters, the city offers plenty to do for history buffs. McDonough began as a commercial center for wagon trains, stagecoaches and eventually the railroad.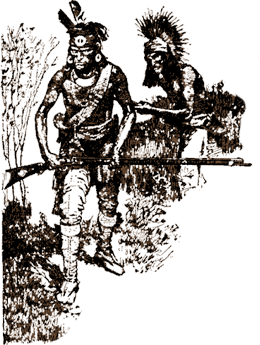 Native American Heritage
McDonough was originally inhabited by the Creek Indian Nation which ceded the land to the state in the early 1800's.  As the 'Mother of Counties', Henry County once included all or parts of Newton, Dekalb, Fulton, Butts, Spalding, Clayton, Rockdale and Fayette counties.
According to Wikipedia, it was named for naval officer Commodore Thomas MacDonough and founded in 1823 around a traditional town square design. The county courthouse and historic jail building are on the north side near the Welcome Center in a historically maintained Standard Oil service station 1920 prototype.
The town was a relay station on the New York to New Orleans stagecoach line and was connected by other stage lines with Fayetteville and Decatur, and with Macon by way of Jackson.
After the Civil War and arrival of the railroad, McDonough began a new era of growth and prosperity and became an important cotton market.
In 1900, a washout during a thunderstorm caused a train wreck about 1½ miles (2.4 km) north of town. The runoff undermined about 100 feet of the Southern Railway (Macon division) prior the accident, and the passenger train subsequently caught fire, killing 35.
Our Famous Courthouse
As the county seat for Henry County, the centerpiece of downtown McDonough is the Romanesque-style courthouse, built in 1897 by J. W. Golucke & Stewart Architects.  Golucke was Georgia's most prolific architect of county courthouses, building 27 in Georgia.  Most notable are the Dekalb County, Putnam County and Coweta County courthouses.  Golucke also designed a number of other government buildings and jails including the nearby Locust Grove Institute.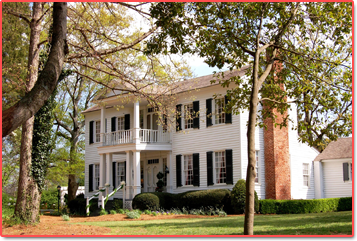 Full of Traditions
These days, McDonough is still a place of old-fashioned charm and a relaxed pace, where the shopkeepers are friendly and folks still gather on the courthouse square.
Whether your interests lie in the antebellum South, ghost legends, or small-town Main Streets, there is a lot of history to explore in McDonough.  Walk in the footsteps of Civil War soldiers and early pioneers.  Dine amidst the legends and explore the city's 'spirits'.
Take a Historical Tour
The following is a suggested itinerary for a full day in and around historic McDonough.